Located on the northern bank of the Yangtze 176 kilometers downstream from Chongqing, Fengdu Ghost City has become one of the most popular shore excursion sites for many popular Yangtze Cruise Ships.
To Chinese, the social structure in the underworld is exactly like that in the real world. In hell, spirits would go through a whole bureaucracy of underworld officials to receive their final judgments. Those pure spirits would be rewarded and those sinful ones would be subject to severe punishments. The temples built on Ming Mountain display punishing instruments and wild demon images, which vividly depict the Chinese people's imagination of Hell.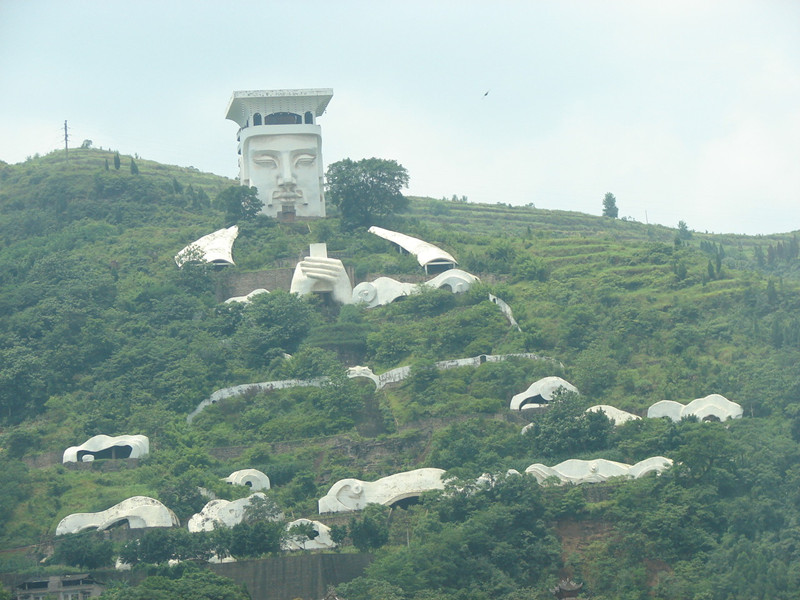 Nothing-to-be-done Bridge (奈何桥)
The bridge is composed on three identical stone arches, and the middle one is used for testing people. There are different protocols for crossing the bridge depending on your gender, age and marital status.
Below the bridge are square-shaped pools of water. Virtuous people will pass over the bridge without obstacle; villainous people will fall into the pools below. The other two arches are called the golden and silver bridges respectively. When preparing to leave, visitors are encouraged to pass these two bridges because according to local superstition this will bring them good fortune.
Ghost Torturing Pass (鬼门关)
The Ghost Torturing Pass is the second test before enter into the nether world. It is said that this is the place where the dead report to the Yama, the King of Hell, for judgment. In front of the structure there are eighteen sculptures depicting ferocious demons. Each of these devils is quite lifelike creating a feeling of true eeriness.
Last-Glance at Home Tower (望乡台)
This ghostly structure was built in 1985 and commemorates the site where spirits consigned to hell could take one last look at their families.
Tianzi Palace (天子殿)
Having over three hundred years' history the palace covers an area of nearly 2,908 square yards. It is composed of a temple gate (paifang) and the palace itself.
The gate is an archway made of wood and stone rising to height of nearly 33 feet. The palace is the nerve center of the Ghost City and is the oldest and largest temple on Ming Mountain.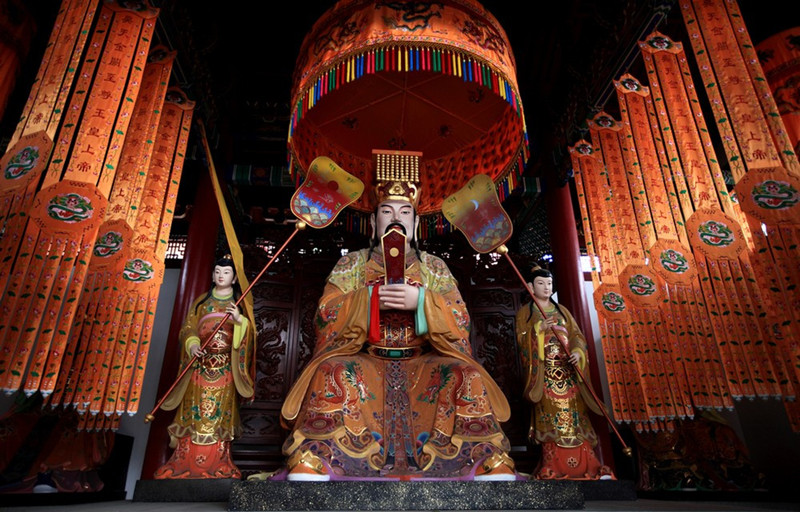 Fengdu Ghost City