If you would like to explore China in a new way, despite the big cities in China, small villages in China is something you cannot miss. The following is a few beautiful villages in China.
Xijiang Miao Village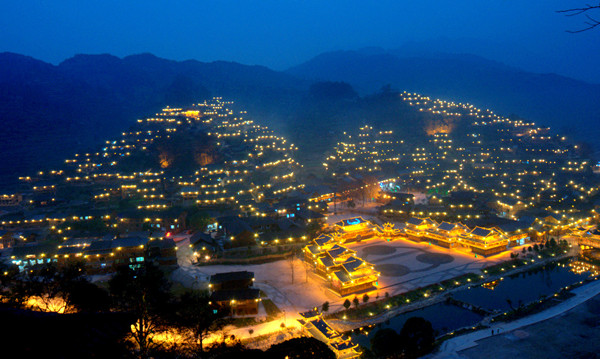 Xijiang Miao Village is the biggest residence of Miao minority in China. It is 260km away from Guiyang, the capital of Guizhou Province. For hundreds of years, it still remains its original apperence and local custom. In order to save the good field for farming, the local people built the houses on the hillside. The houses are called Diaojiao wooden houses. It is a typical residence in Southwest China. View tours.

Ticket price: CNY100

Location: Xijiang Miao Village, Leishan County, Guizhou Province.

Attractions nearby: Huangguoshu Waterfall, Zhenyuan Ancient Town
Hongcun Village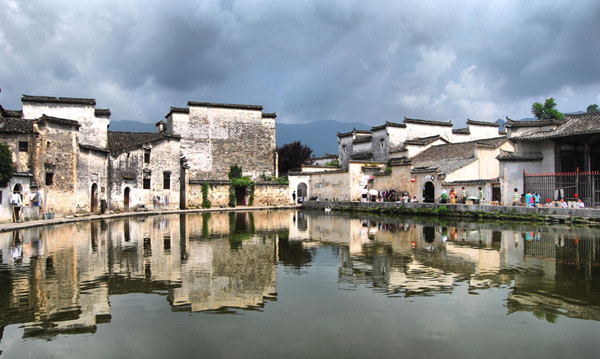 Hong Village or Hongcun Village is a small village near Huangshan Mountain. It is cow-shaped village. The residence of the village is the typical architectural style of Ancient Huizhou. These local-style dwellings are in picturesque disorder. Each house is built with black tiles and white walls. The layout of the residence is symmetrical of axis. There are exquisite carving on the wooden windows, pillars, tables and stones. The lake in the center of the village reflects the black and white houses around the lakeside, forming a beautiful picture. View Hongcun Village tours.

Ticket price: CNY100

Location: Hongcun Village, Yixian County, Anhui Province.
Wuyuan County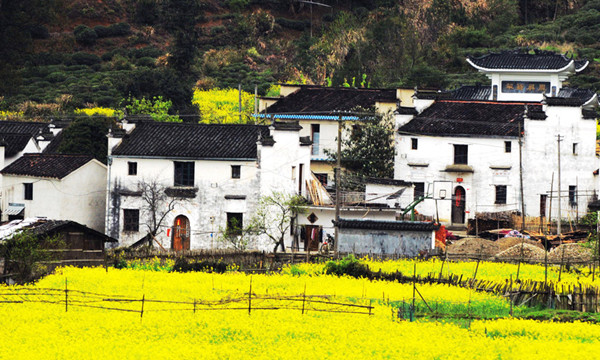 Wuyuan is said to be the most beautiful village in China. Actually, it is a county located in Jiangxi Province. When in spring, especially in April, there will be blossoming rape flowers everywhere. The land will be a sea of yellow flowers with black and white houses, green trees, clear waters, wooden bridges around it.

Ticket price: CNY180 (valid for 5 days)

Location: Wuyuan County, Shangrao City, Jiangxi Province.

Attractions nearby: Huangshan Mountain, Xidi Village, Shexian County
Lige Village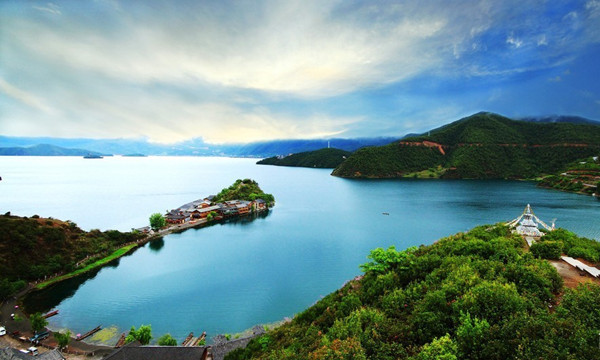 Lige is a small village located along the lakeside of Lugu Lake. Lugu Lake is known as the pearl of the plateau. Its local custom " Walking Marriage" has attracted many tourists these years. Walking Marriage is a tradition of Mosuo people. When a man and a women are in a long-term relationship, it can be regarded that they are in a walking marriage. However, they do not live together or make up a new family as normal couples do. They still live with each one's family. They usually meet each other at night. When they have children, the children will be raised by the mother's family, not the father's. The father will raise his sisters' children. View Lugu Lake tours.

Ticket: CNY100

Location: Lige Village, Ninglang County, Lijiang City, Yunnan Province, China

Attractions nearby: Lijiang Ancient Town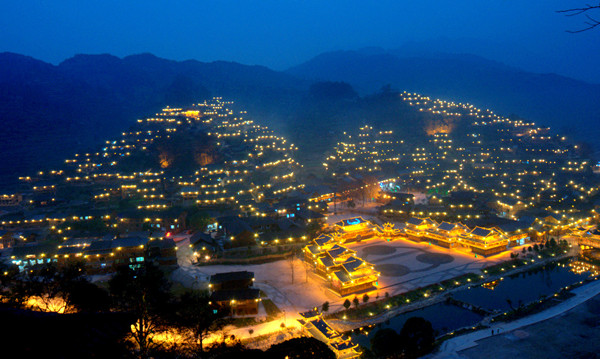 Hemu Village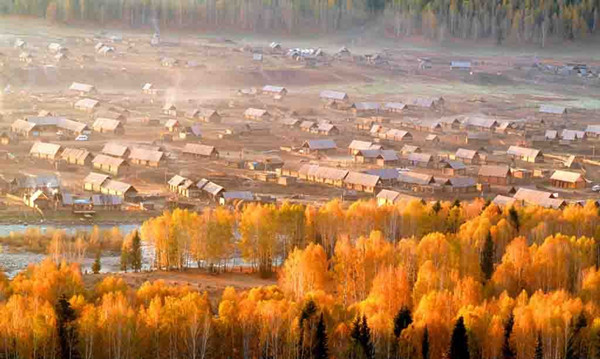 Located in the north of Xinjiang Province, Hemu Village is one of the three villages where Tuwa People live. It covers an area of 3040 square kilometers. All the houses here are built up with wood. The village is famous for its amazing scenery in autumn.The village is blazoned with autumnal color.

Ticket: CNY80

Location: Hemu Village, Bu'erjin County, Xinjiang Province, China.

Attractions nearby: Kanas Lake, Baihaba Village
The Most Beautiful Villages in China