Jade Dragon Snow Mountain is located at the northwest of Lijiang City, Yunnan Province. The mountain range runs north and south. It is 13 kilometers wide from east to west and 35 kilometers long from north to south. On the tops of very high mountains snow persists throughout the year. It looks like a jade dragon twists on the mountain top and jumps into Jinsha River. It is a holy mountain for Naxi People. The main summit Shanzidou has an altitude of 5596 meters.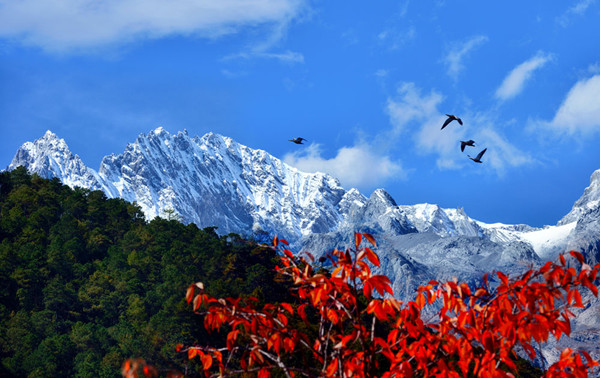 Opening hours: 9:30-16:00

Ticket fare: entrance ticket CNY105, CNY80 for Lijiang Old Town, tourist bus CNY20;
Cable Car: Glacier Park CNY150, Yunpingshan Cable Car CNY77, Maoniuping CNY85.
How to get there
There are buses available from Lijiang Old Town to Jade Dragon Snow Mountain.
Jade Dragon Snow Mountain