Yunnan Province is one of mankind's birthplaces. As early as 1.7 million years ago Yuanmou Man, known for his use of stone implements, lived in the region. By the time of the Shang and Zhou dynasties, the Warring States and the West Han Dynasty, the region was known for its great progress in agricultural production and for the high quality of its bronze wars.
Yuanmou Man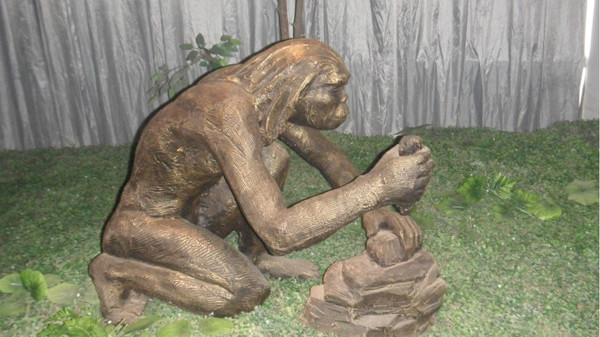 During the period 300-280 BCE, Marshal Zhuang Qiao of Chu State invated Yunnan Province. With his troops, he also brought advanced agricultural production techniques to the area. A century or so later, during the Qin Dynasty (221-207 BCE), a narrow road was built linking Yunnan Province closely with inland areas. In the period of the West and East Han dynasties, the central government set up local administrative offices. This strengthened the provinces contact with the Central Plains as far as politics, economy and culture were concerned. The close relationship was further strengthened during the Tang and Song dynasties. Important historical events – such as the uprising of the Nanzhao State, the prosperity of Dali State, the conclusion of the Ming Dynasty and the Revolution of 1911 – all brought about profound changes in the region.

Perhaps Yunnan Province is best known to outsiders as being part of the "South China Silk Road." Existing hundreds of years earlier than the North China Silk Road, the South road through the rugged and rough terrain of the Yunnan linked the province to the Indian-Pakistan subcontinent and the outside world.
Yunnan History