Known as the City of Eternal Spring, Kunming is at an almost-tropical latitude but with a 2000 m (6600 ft) altitude, which gives it a very temperate climate. In recent years, locals have said Kunming's winters are becoming colder and colder. The air is also quite clean compared to other Chinese cities, even though the traffic-congested streets still emit more than their fair share of pollution. However temperate it may be, in winter it has been known to snow, so if visiting in December-February, pack warm. When it rains – it's cold. In addition to its own charms it serves as a hub from which to explore Yunnan Province. The population of the prefecture of Kunming is now close to 10 million and the city is expanding rapidly, with numerous highways and modern buildings. The city has air pollution problem. Book a Kunming Tour
Attractions in Kunming
Stone Forest is the most famous attraction in Kunming. It is a set of limestone formations, which is a typical Karst landscape. Listed as a World Heritage by UNESCO, it has become a must-visit attraction in Kunming. It is about one hour' drive from the downtown. >>more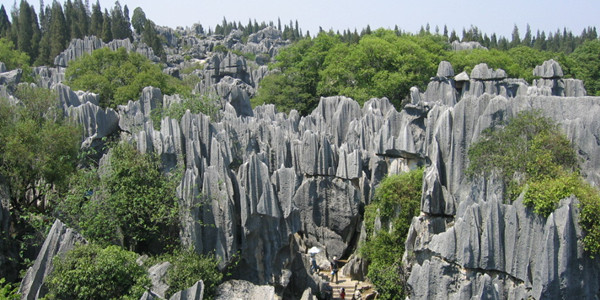 Yuantong Temple
Yuantong Temple is one of the oldest Buddhist temple in Kunming. It has a history of over 1200 years. It was first built in Tang Dynasty, extended in Yuan and Ming Dynasty and restored in Qing Dynasty.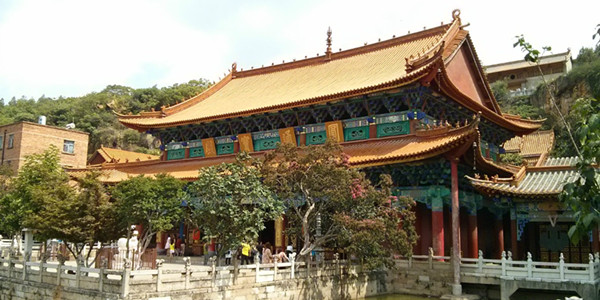 Golden Horse and Phoenix Archway
Golden Horse and Phoenix Archway is a pair of archways located in the center of Kunming. One is called Golden Horse and the other is called Phoenix. It was built 400 years ago in Ming Dynasty. It has become a landmark of Kunming. The lights on the archway will be on in the evening. It is very beautiful in the night.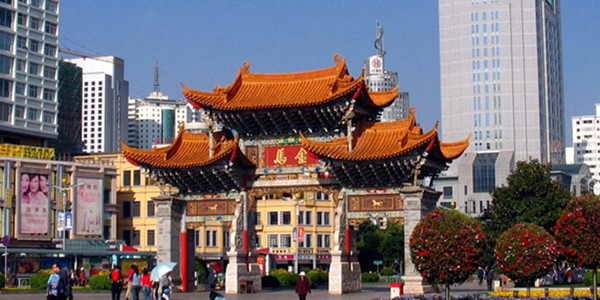 Recommended local tours:
2-day Kunming Tour (without hotel), from $270
3 Days Kunming Spring City-Jiuxiang Cave and Stone Forest Tour, from $210
Kunming Hotel
As a famous tourist city, there are a lot of hotels of different star-rates available. Book a Hotel
Kunming is not only the capital of Yunnan Province but also the transportation hub of West China. Flights are available between Kunming and many major cities in China as well as many foreign cities in Asia. Book a Flight Ticket
Trains are available between Kunming and most major cities in China. However, the railway system within the province is not well-developed because of the mountainous landscape. Luckily, for the most famous Dali and Lijiang, there are trains available. Book a Train Ticket
Kunming Travel