Tibet is a place can be visited all year round. It takes on different looks in different seasons. Tourists choose when to come to Tibet according to the climate, weather conditions, scenery, travel expense and etc.
It is widely regarded that summer is the best season to visit Tibet. Summer in Tibet is not so hot. The trees turn green in summer and the oxygen is relatively sufficient. Many people would like to visit Tibet in summer. It is also the summer vacation of students in China. So summer is definitely the peak season of Tibet travel. The price of the hotels is higher in summer than in other seasons. It rains a lot in summer, most during night. Shoton Festival is usually in summer.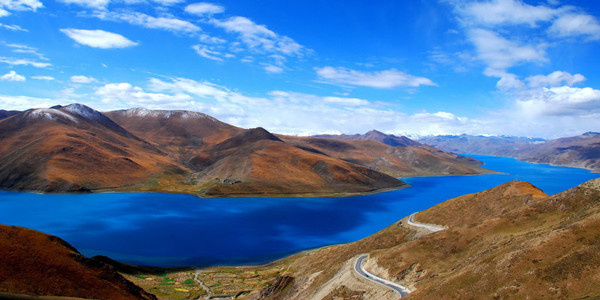 Besides summer, autumn is also a popular season. Tibet in autumn appear a colorful landscape. The sky is clear with no cloud.
Generally speaking, the best time to visit Tibet is from April to October. The climate is mild during this time and tourists don't have to face the harsh weather.
Some tourists would like to visit Tibet in winter. There are few tourists in winter. The entrance tickets will be cheaper and the price of the hotels is lower, too. There are plenty of sunshine during winter, thus it is not as cold as people imagine. The Tibetan New Year is in winter. Some places may not be accessible during winter because the heavy snow may block the road.
The attractions of the downtown of Lhasa can be visited all year around. The road to Namtso Lake may be blocked by heavy snow. Mt. Everest may be the same case. For Nyingchi, the most beautiful season is in spring when the peach flowers blossom. It is best to go to Ngari in summer. The average altitude is over 5000 meters and there may be harsh weather.
Best Time to Visit Tibet