福州长乐国际机场 Fuzhou Changle International Airport (IATA: FOC)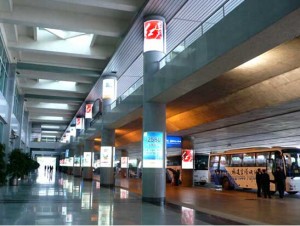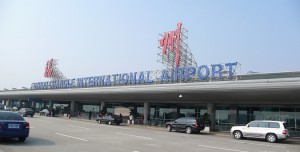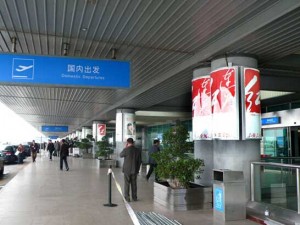 airport flights schedule: fuzhou flights

book China domestic flights:China flights
Located in Zhanggang Town of Changle City, Fuzhou Changle International Airport is about 50 kilometers (31.07 miles) southeast to Fuzhou City, about 40 minutes driving to the urban area along the Airport Expressway.

Fuzhou Changle International Airport is the first modern airport constructed with self-raised capital by local government and was put into use in June, 1997.At present, it serves more than 50 air routes connecting Hong Kong, Kuala Lumpur, Thailand etc. and has direct links with 40-odd cities. In 2003, Fuzhou airport handled 2.5439 million passengers, among the top 20 Chinese airports in terms of passenger throughput.
Airport Transportation:

Airport—Downtown Area

Airport → Junzhu Huandao, Mawei District → Qiaobei City-bus Stop, Liuyi Road, Taijiang District

Operating hours: from the firstly flight to the last arrival flight

Duration: 60 minutes

Ticket fare: CNY20/person
Train

Fuzhou Railway Station is the transportation hub of Fujian Province. It is located at the north end of Hualin Lu, in the northern part of the downtown area.
Bus

South Bus Station:

Address: No.190, Wuyi Zhong Lu, near the Da Li Jia Cheng

Bus Routes: 7, 19, 51, 52, 36, 801, 908, 959, 973

Time-Table: buses to some cities around for reference
Taxi

It is the best choice for people who have a tight schedule. If you go to the city for the first time, do ask the driver to charge by the meter in case of being overcharged. The flag-down rate is CNY10 for the first 3 kilometers (around 1.9 miles) and it costs CNY2 for each additional kilometer (0.6 mile).
Airport Phone :0086+0591-96363

Address: 漳港镇长乐国际机场
Fuzhou airport