杭州萧山机场 Hangzhou Xiaoshan International Airport (IATA: HGH)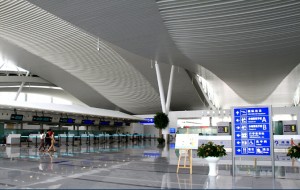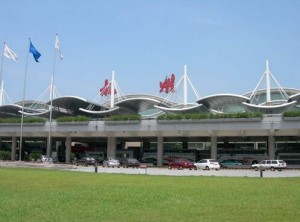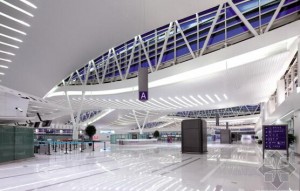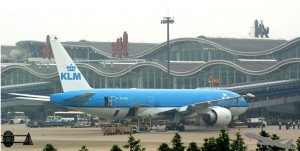 Book flight from hangzhou or to hangzhou : http://chinatour.net/flight/hangzhou/
The Hangzhou Xiaoshan International Airport is one of China's biggest commercial airports. In 2008, it ranked eighth in terms of passenger use. It services one of China's major tourist cities. In March of 2004, the airport officially became an international airport after immigration and customs facilities were built and put into service.
Transportation To/From the Airport

There are airport buses to downtown Hangzhou and Xiaoshan every 15 or 30 minutes. There are also airport buses to other nearby areas such as Yiwu. Taxi to the Hangzhou Train Station that has a bullet train system to Shanghai takes about 40 minutes and costs about 100 RMB (about 15 dollars). Shuttle bus to the Hangzhou Train Station takes about an hour and costs about 20 RMB (about 3 dollars).
Flight Routes

Planes leave the airport for about 130 domestic and international destinations. The planes land in 44 domestic cities and about 13 foreign cities.
Hong Kong: Currently 4 airlines service Hong Kong.
Europe: Frankfurt.
Asia: Seoul-Incheon, Taipei-Taoyuan, Macau, Osaka-Kansai, Tokyo-Narita, Kaohsiung, Taichung, Taipei-Songshan, Singapore.
Website: http://www.hzairport.com/

Address: On thesouthern bank of the Qiantang River; 27 kilometers from downtown Hangzhou.

Chinese Address: 杭州市萧山区

Telephone: 0571-86661234
Hangzhou airport